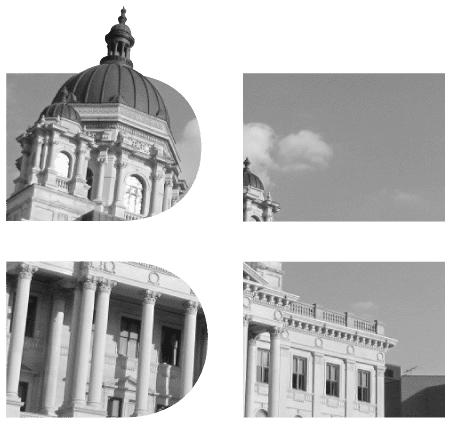 Bousquet Holstein PLLC
Our mission is to understand each client's goals and provide innovative and practical counsel to achieve valued results.
Our attorneys are counselors, strategists, and advocates whose goal is to develop a long-term relationship with each of our clients – one that is based on the trust that develops when a law firm understands the client's business and objectives, anticipates the client's needs, and provides prompt, high-quality, and consistently valuable service.
Learn more about the firm
Meet Our Attorneys

Christine Woodcock Dettor
Christine offers her clients the peace of mind they're seeking, putting them on the right path to achieving their goals. From estate planning and asset preservation, to incorporating a not-for-profit business and keeping a health care practice in compliance, Christine handles a wide range of personal and business issues on behalf of her clients.

Learn More About Christine
Insights and Alerts
Our attorneys are leaders in their respective fields. Here, you can explore thoughts and insights by checking out publications, webinars, alerts, and white papers.
See All Insights
Featured
Ryan Suser represents the Port of Oswego Authority in NYS Supreme Court
September 24, 2021
As posted on the NNY360-Watertown Times Website - September 23, 2021 https://www.nny360.com/news/oswegocounty/oswego-takes-on-port-in-state-supreme-court/article_7c790d45-4745-5f1f-a7dd-728fac81c59e.html
Continue Reading
LEGAL ALERT: New York State Enacts New Requirements for Power of Attorney Regulations
September 13, 2021
On June 13, 2021, a new version of the New York Statutory Short Form Power of Attorney went into effect. Powers of Attorney signed before this date that complied with the earlier law continue to be valid. However, any Power of Attorney signed after June 13th must comply with the new requirements, as outlined below.
Continue Reading
N.Y. HERO Act – NYSDOL Publishes Airborne Infectious Disease Prevention Standards and Safety Policy Templates for Various Industries
July 08, 2021
What Is It? The New York Health and Essential Rights Act ("NY HERO Act"), enacted in May 2021, requires employers to establish new health and safety measures regarding airborne infectious diseases. The Act also gives the New York State Department of Labor ("NYSDOL") authority to develop minimum standards for employers to follow to help prevent
Continue Reading
LEGAL ALERT: Prevailing Wage Increase for Highly Skilled Non-Immigrant and Immigrant Workers is Delayed
May 26, 2021
The Department of Labor ("DOL") delayed until November 2022 the effective date of the Trump Administration's rule titled "Strengthening Wage Protections for the Temporary and Permanent Employment of Certain Immigrants and Non-Immigrants in the United States" (the "Prevailing Wage Rule" or "Rule") which significantly raised the minimum wage employers must pay to highly skilled H-1B,
Continue Reading