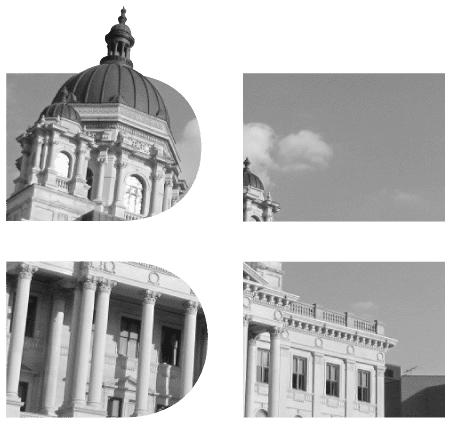 Bousquet Holstein PLLC
Our mission is to understand each client's goals and provide innovative and practical counsel to achieve valued results.
Our attorneys are counselors, strategists, and advocates whose goal is to develop a long-term relationship with each of our clients – one that is based on the trust that develops when a law firm understands the client's business and objectives, anticipates the client's needs, and provides prompt, high-quality, and consistently valuable service.
Learn more about the firm
Meet Our Real Estate Practice Group

Jeffrey B. Davis
Jeff Davis serves as counsel to the firm on residential real estate matters. Prior to joining the firm in 2023, Jeff practiced locally at his own law office for 40 years – earning himself the reputation of a trusted, thoughtful advisor for his clients. He works extensively at all levels of real estate from small vacant lots to high level lakefront properties.

Learn more about Jeff
Meet Our Real Estate Practice Group

Thomas E. Taylor
Tom Taylor has a longstanding reputation as an authority in real estate, financial, and business matters based on his ability to solve issues confidently, timely and efficiently. He is highly regarded for his knowledge and dependability, traits that have made him a trusted advisor to clients and an authority professionals seek when they need answers. Tom serves as counsel to the firm on real estate matters involving homeowner's associations, condominiums, title review, leasing, real estate litigation, financing, and land use. 

Learn more about Tom
Meet Our Real Estate Practice Group

Joshua S. Werbeck
Josh Werbeck is Chair of the firm's Real Estate Practice Group and serves on the firm's Board of Managers. Josh represents individuals, businesses, non-profits, as well as multi-million-dollar real estate developers and condominium boards. His experience includes acquisitions and sales in commercial and residential transactions, leasing and landlord-tenant matters, financing and raising capital, structuring for the receipt of tax credits and government grants, and 1031 exchanges.

Learn more about Josh
Meet Our Real Estate Practice Group

Jana K. McDonald 
Jana McDonald combines her extensive knowledge of land use, zoning, and real estate to assist property owners with land use planning, development, construction, preservation, conservation, and real estate related transactional and taxation matters. Jana's previous experience as a counsel to large-scale industrial and commercial real estate developers in New Jersey and South Florida gives her a unique skillset and perspective when representing community groups and individuals for land use applications and proposed development. 

Learn more about Jana
Meet Our Real Estate Practice Group

Robert J. Kawecki
Robert Kawecki is an associate in the firm's Ithaca office, focusing his practice on residential real estate sales and purchases. Robert enjoys guiding clients through the real estate process and crafting creative solutions to ensure transactions progress smoothly and in a timely matter. 

Learn more about Robert
Meet Our Real Estate Practice Group

Lowell A. Seifter
Lowell serves as counsel to the firm with more than 45 years of experience in health law, business law and commercial real estate. Lowell Seifter was a founding partner of Green & Seifter Attorneys, currently known as Bousquet Holstein PLLC. Lowell utilized his extensive knowledge as both an attorney and non-practicing certified public accountant, to serve on the Board of Directors of three different publicly traded banks over the last 17 years. He is currently on the board and chair of the audit committee at NBT Bank and serves on the board of Housing Visions in Syracuse, New York. 

Learn more about Lowell
Meet Our Real Estate Practice Group

Natalie P. Hempson-Elliot
Natalie serves and advises clients in matters relating to real estate development, commercial lending and financing, leasing, and the acquisition and sale of real property interests. In particular, she has extensive experience representing not-for-profit and for-profit affordable housing developers in transactions involving low-income housing tax credits, federal, and state funding sources and conventional construction and permanent financing. 

Learn more about Natalie
Meet Our Real Estate Practice Group

Jeffrey C. Fasoldt, Jr. 
Jeff Fasoldt focuses his practice on real estate litigation matters. Jeff understands that each client has a different goal they would like to achieve or a problem that must be resolved, and that legal issues tend to come in many shapes and sizes. He is committed to advising clients on their goals and untangling any problems that arise along the way.

Learn more about Jeff
Meet Our Real Estate Practice Group

Virginia A. Tessi
Virginia Tessi has practiced in Ithaca for nearly two decades, focusing her practice on commercial and residential real estate transactions. Virginia serves as counsel for institutional and private mortgage lenders, real estate developers, and small business owners in commercial real estate transactions -- and also dedicates herself to meeting the unique needs of hundreds of homeowners and owners of residential rental property to purchase, sell, or finance their homes.

Learn more about Virginia
Meet Our Real Estate Practice Group

Randall B. Marcus
With nearly 40 years of experience, Randall Marcus focuses his practice on commercial real estate transactions, real estate development and counseling a wide array of business clients. After beginning his career with New York City real estate firms, Randy has established a highly regarded reputation in Ithaca, where his clients include real estate developers, a wide variety of contractors and professionals in the real estate industry, the Village of Cayuga Heights, and a number of regional financial institutions, including Tompkins Trust Company. 

Learn more about Randall
Insights and Alerts
Our attorneys are leaders in their respective fields. Here, you can explore thoughts and insights by checking out publications, webinars, alerts, and white papers.
See All Insights
Featured
IRS Issues Guidance on the Domestic Content Bonus Credit
May 22, 2023
On May 12, 2023, the IRS released Notice 2023-38, Domestic Content Bonus Credit Guidance for owners of green energy projects, such as wind, solar and energy storage technologies. The Notice provides guidance on the Inflation Reduction Act of 2022 (IRA), which provided for an increased credit amount under Internal Revenue Code Sections ("Section") 45, 45Y,
Continue Reading
IRS Releases Guidance Regarding IRA Energy Communities
May 05, 2023
When Is a Brownfield Site Not a Brownfield Site? On April 4, 2023, the IRS released Notice 2023-29, Energy Community Bonus Credit Amounts under the Inflation Reduction Act of 2022. The Notice provides guidance on the Inflation Reduction Act of 2022 (IRA), which provided for an increased credit amount under Internal Revenue Code Sections ("Section")
Continue Reading
The Environmental Benefits of the Brownfield Cleanup Program (BCP)
April 21, 2023
The Hudson River is a prime example of the positive impact the Brownfield Cleanup Program (BCP) has had in Upstate New York. Photo by Harry Gillen. In this article: What is a Brownfield? Environmental Benefits of the Brownfield Cleanup Program Success In Upstate New York Summary The Brownfield Cleanup Program (BCP) is a New York
Continue Reading
Pro Bono Immigration Symposium CLE
April 20, 2023
Bousquet Holstein immigration attorneys Anna Putintseva and Rebecca Cohen will be presenting at the Pro Bono Immigration Symposium hosted by the Onondaga County Bar Association. The symposium will provide legal and practice skills for attorneys providing pro bono representation to clients and doubles as a free CLE (4.5). Friday, April 21, 2023 | 9 AM
Continue Reading